Dining Experience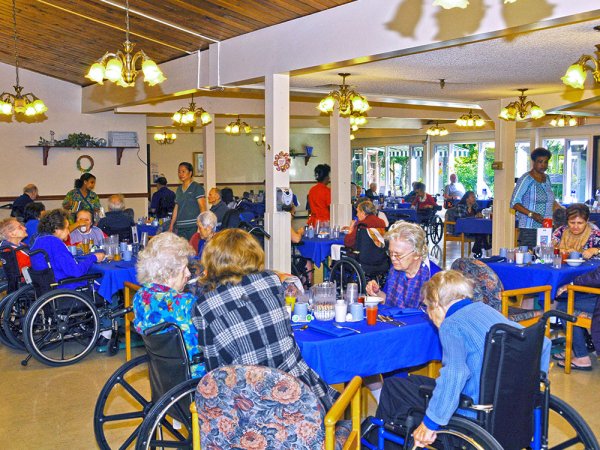 Focusing on resident satisfaction, our dining service aims to provide a positive and enjoyable experience for each individual, regardless of their health condition or physical limitations – helping to improve nutritional intake and clinical outcomes.
We prepare food on-site and serve three meals and three snacks daily for regular, texture modified and therapeutic diets to meet each resident's individualized nutritional care plan. Our menu is developed corporately to ensure a high standard and is modified twice yearly in the Spring/Summer and Fall/Winter with input from residents and their family. Our menus offer a wide variety of nutritious choices at every meal.
Download sample menu
Meal Events
Friday Happy Hour: Every Friday afternoon is Happy Hour where residents can chat and socialize with each other over a maximum of 2 drinks.
Breakfast and Lunch Club: We also hold regular Breakfast and Lunch Club meetings for men and women where they discuss current events and the daily headlines in the newspaper.